All You Need Is Love....And A Pet
Pet owners often consider their four-legged companions as more than just a pet. Our pets are part of the family. Animals have a remarkable ability to cheer us up, soothe our sorrows, and even improve our health and well-being. Ferguson Subaru truly believes that after all the affection our pets have shown us, they deserve some in return.
Our animal companions hold a special place in our hearts. Nearly seven out of ten Subaru owners have a pet and Subaru recognizes that pets are part of the family. We provide for our pets, talk to them and care for them, and we don't get much in return.....only unconditional love.
Love. It's what makes a Subaru, a Subaru, and Ferguson Subaru wants to extend that love to our four-legged friends.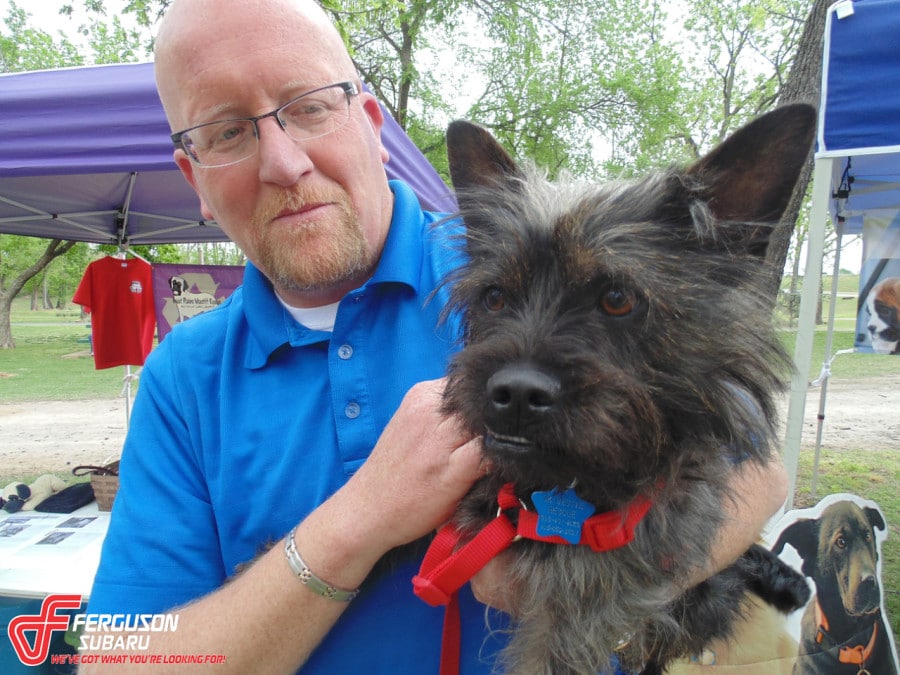 Ferguson Subaru Sales Consultant, Keith Graham, at Bark Walk 2014 


Ferguson Subaru Love
Ferguson Subaru is not only a pet-friendly environment for customers, but we frequently host special events and activities especially for our four-legged friends. We proudly support local Tulsa-area animal rescue and adoption organizations.
Ferguson Subaru has sponsored, co-sponsored, and held several local animal rescue events, including:

Ferguson Share the Love Event with the Tulsa SPCA
2013 Pet Adoption Festival with the Tulsa SPCA
"Bark Walk" Tulsa Boxer Rescue, 4 year sponsor


Ferguson Subaru is a proud sponsor of the Boxer Rescue of Oklahoma's Bark Walk for 4 years in a row. The last 5th Annual "Bark Walk was held March, 26. The fund-raising event features a 1 mile walk through 
the beautiful Washington Irving Park in Bixby
. All breeds are welcome. There's pet adoptions, $20 microchipping, pet contests, raffles, training tips and more!
Subaru of America Love

Subaru of America recognizes that your pet is a part of your family, and understands the special bond between pet owners and their loyal companions. Subaru of America also works across the country with the 
mission to prevent cruelty toward animals
, and has donated millions of dollars to animal rescue and pet adoption organizations.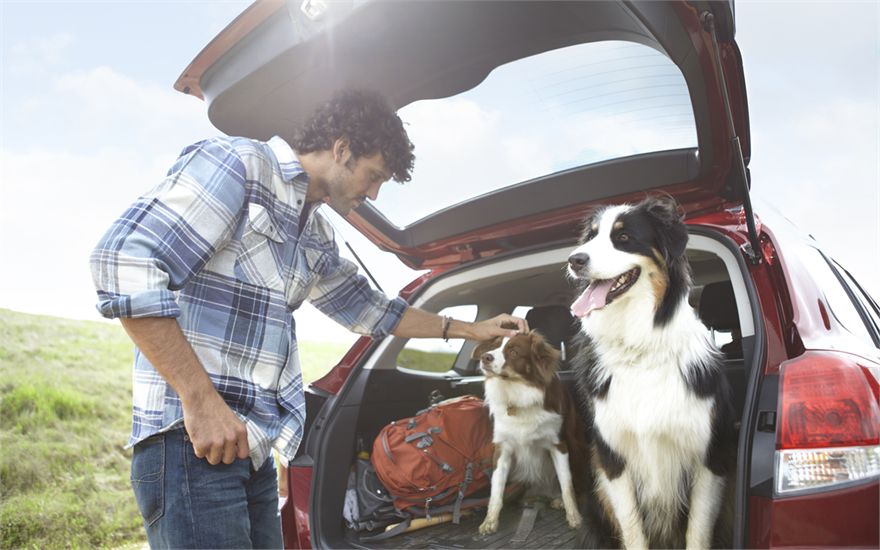 Two organizations Subaru of America has been a long time supporter of include:

The ASPCA
Subaru of America has been a long time partner of the ASPCA (American Society for the Prevention of Cruelty to Animals). The ASPCA is the leading animal welfare organization in the North America and helps bring pets and people together. Their mission to prevent cruelty towards animals, reflects the mission of Subaru and Subaru owners.
Subaru and the ASPCA host several events each year, including:


Subaru's Love a Pet Program
Subaru's Share the Love Event

The Subaru "Share the Love" event, which kicks off every year in November, is an annual event where Subaru donates $250 from every purchase of a new Subaru to one of six charities; including the ASPCA. The ASPCA has received over $7 million from "Share the Love" and has been the #1 choice of consumers every year, reflecting the commitment that Subaru owners have to helping animals.
Subaru of America strongly supports the ASPCA's mission to prevent cruelty toward animals, which is why Subaru has held the "Share the Love" event every year, for the past six years.
Pilots N Paws
Pilots N Paws is a charitable organization that is making a difference in the lives of abandoned and neglected animals. Comprised of general aviation pilots working together with rescue volunteers and shelters, pilots donate their time, planes and resources to fly innocent animals to safe havens. Thousands of animals have been given a new chance at life by moving them from overcrowded shelters to permanent homes.
Subaru of America, Inc. has been a sponsor of Pilots N Paws since 2010.
"As more than half of our owners have a pet, it makes sense for us to support animal-friendly organizations such as Pilots N Paws," said Todd Lawrence, promotions and sponsorship manager, Subaru of America, Inc. "We are excited about this partnership which gives us the opportunity to help connect animals in need with owners looking to provide homes for these pets."
PET SAFETY TESTS

Subaru of America's commitment to the welfare of animals and our pets is not limited to charitable donations and sponsorships. Subaru of America has also began development and research in an effort to improve car safety restraints for pets.
Subaru of America is working with the Center for Pet Safety, a non-profit research and advocacy organization dedicated to companion animal and consumer safety, to fund testing of pet safety restraints. Currently, there are no performance standards in the U.S. for pet travel products.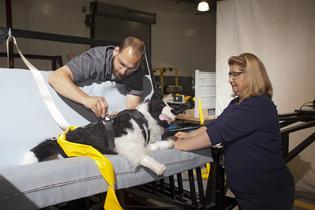 Subaru hopes the research will better protect your pet in the case of an auto accident. You buckle up your kids in the car, with the help of Subaru, you'll be able to buckle up your four-legged family members as well, making their lives safer and happier.