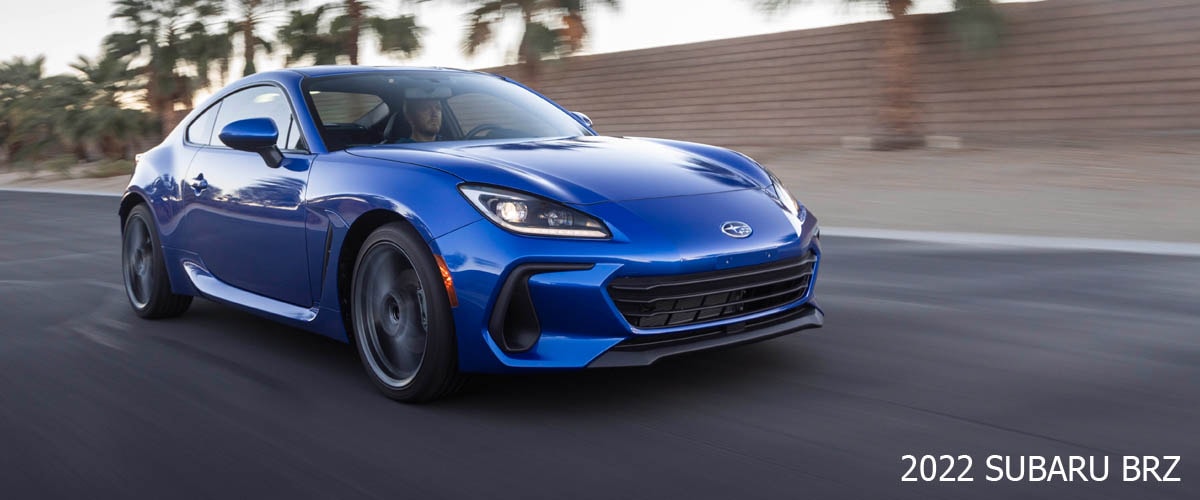 All-New 2022 Subaru BRZ

Ultra-Low Center of Gravity, Low Weight, and Pin-Sharp Handling
The all-new, rear-wheel drive 2022 Subaru BRZ sports car features a modern interior, improved styling, better handling, and more power. Subaru developed the all-new BRZ with the same fundamentals of sports car design that it used to create the original: low vehicle weight, an ultra-low center of gravity with precision steering and handling in an affordable 2+2 package. A pure sports car with Subaru DNA.
The 2022 BRZ will be offered in both Premium and Limited trims and is available with two transmission choices; a standard six-speed manual or an available six-speed automatic with a new Sport mode designed for more aggressive driving. To learn more about your new 2022 Subaru BRZ purchasing options, visit our Subaru dealership near Tulsa, OK!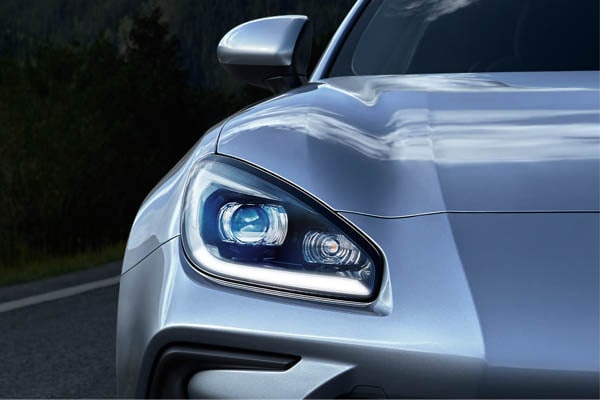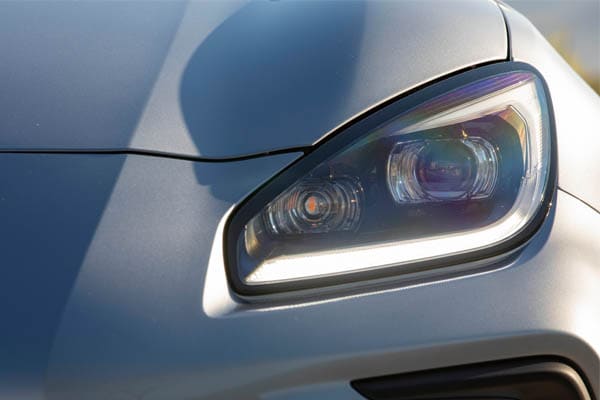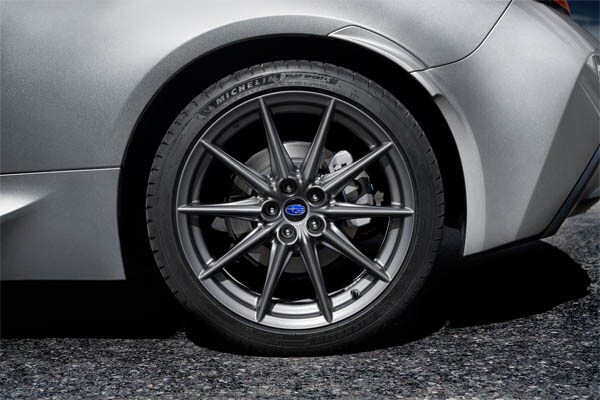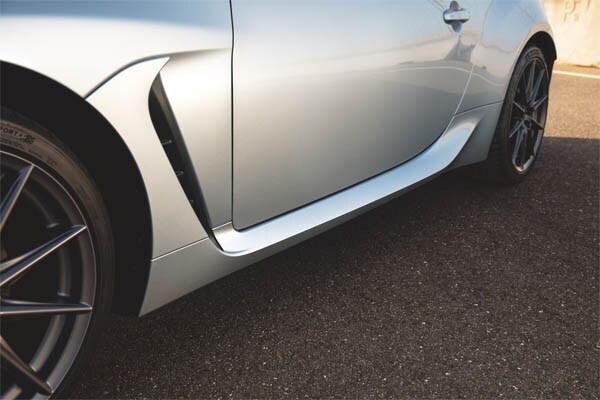 2022 Subaru BRZ Sports Car Design
The 2022 Subaru BRZ's bold new styling is as impressive as its handling prowess. The overall design is modern, agile and powerful, with focused and functional aerodynamic details. The tidy coupe design is just over an inch longer and almost half an inch lower than its predecessor, resulting in a low and wide frontal area set off by large functional air intakes. The aggressive design flows into bold front fenders with a large side vent. The functional side vent reduces drag by ducting air from under the hood and fenders. The released air is directed to a side sill spoiler that creates downforce at speed.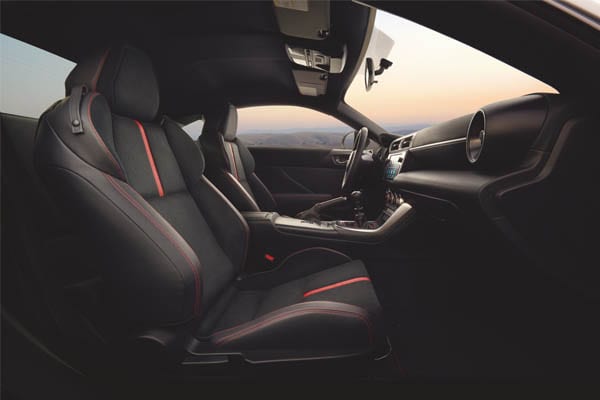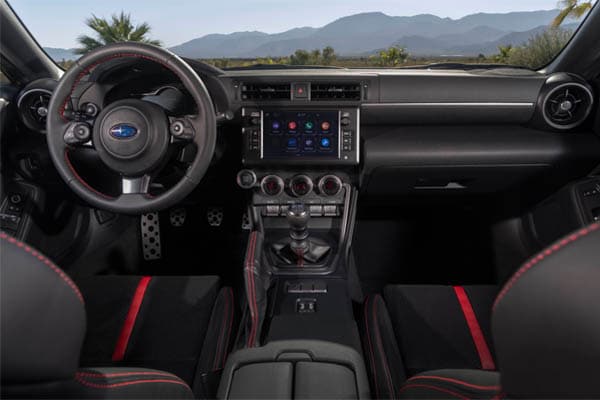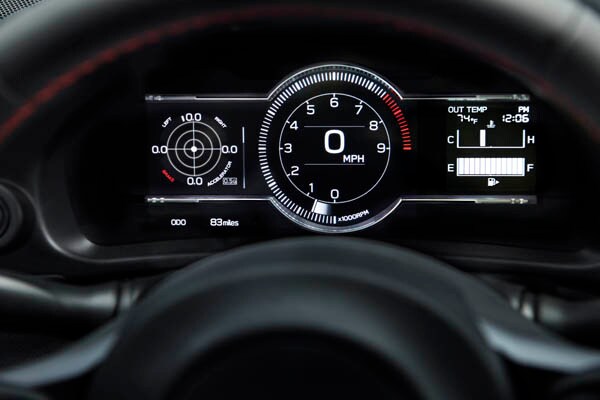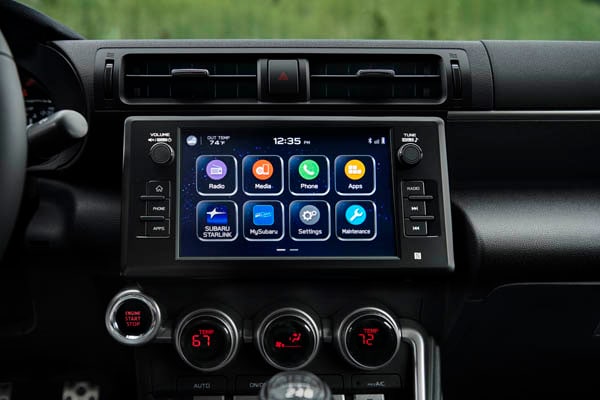 2022 Subaru BRZ Driver Focused Interior
The 2022 Subaru BRZ features a new interior with every detail focused on the driver. The overall cabin design is contemporary and modular with improved driver amenities. A new customizable 7-inch digital dashboard is the focal point with the tachometer front and center, featuring an integrated digital speedometer readout. To the left of the tachometer is a programmable meter that can change to show amps, water temperature or a g-meter, once again emphasizing the BRZ's performance capability.
The 8-inch infotainment touch screen takes precedence in the center stack and features the latest SUBARU STARLINK™ multimedia systems, including standard smartphone integration with Apple CarPlay™ and Android ™ Auto. Deeply contoured bucket seats provide support and are enhanced with red detail stitching. The folding rear seats and spacious rear cargo area round out a comfortable and practical interior.
2022 Subaru BRZ Power & Performance
Designed to deliver an unmatched driving experience, the all-new 2022 BRZ features a new and more powerful 228 horsepower 2.4-liter horizontally opposed engine. Sitting low in the chassis, the Subaru BOXER's unique design allows the BRZ to achieve a Center of Gravity (CoG) even lower than the previous BRZ and on par with exotic hyper-cars. The ultra-low CoG is critical to delivering unrivaled handling, with a low polar moment and quick reaction to driver inputs. The 2.4-liter naturally aspirated engine redlines at 7,000 RPM and delivers a 15-percent increase in torque.
The new 2022 Subaru BRZ will be available with two transmission choices; a standard six-speed manual or an available six-speed automatic with a new Sport mode designed for more aggressive driving. The new Sport mode allows for more rapid downshifts with automatic throttle blipping and utilizes yaw sensors to hold the transmission in a lower gear during hard cornering to maximize performance.