The 2022 Subaru Love Promise Community Commitment Award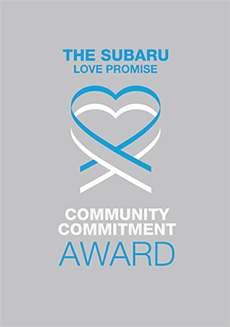 We've been nationally recognized for our dedication to our community and the Subaru Love Promise.
We're honored to receive the 2022 Subaru Love Promise Community Commitment Award. This award nationally recognizes Subaru retailers who are making the world a better place while demonstrating an outstanding commitment to supporting passions and causes in local communities. These efforts are focused in important areas such as the environment, community, health, education, and pets.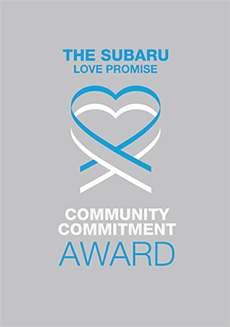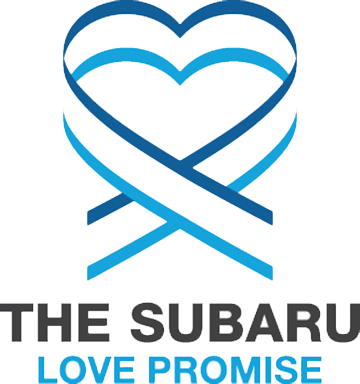 What is the Subaru Love Promise?
Subaru and our retailers believe in making the world a better place and the Subaru Love Promise is our vision of respecting all people. This is our commitment to show love and respect to our customers and to work to make a positive impact in the world.
How is Ferguson Subaru dedicated locally to the Love Promise?
Our Love Promise can be seen in various partnerships with local charities and non-profits. We're grateful for the opportunity, not only to be a part of our community, but to serve it as well.
Tulsa SPCA, Tulsa Boxer Rescue, Guide Dogs for the Blind, Lone Star Guide Dog Raisers
Linnaeus Teaching Garden, Friends of Blue Thumb
Claremont Elementary, Kendall-Whittier Elementary,
Meals on Wheels of Metro Tulsa, American Red Cross, Amazing Athletes,
The Leukemia & Lymphoma Society, Hope Is Alive
Love Promise Stories from Ferguson Subaru
Subaru and Ferguson Subaru believe in making a positive impact on the communities in which we live and work. We uphold that belief through our Love Promise Community Commitment. Every month, we select inspiring stories from customers and partners from around our area who strive to support our collective commitment and feature them here
Ferguson Subaru Blanket Delivery - Emily E
LLS had the joy of partnering with Ferguson Subaru as part of the Subaru Loves to Care program and provide 80 blankets to patients at the Oklahoma Cancer Specialists & Research Institute. Ferguson Subaru was wonderful to work with and delivered the blankets with kindness and enthusiasm. The generosity displayed by the staff of Ferguson will positively impact the patients who receive the blankets, spreading hope. Thank you Ferguson Subaru for supporting the mission of LLS and for taking the lead to care for patients in your community.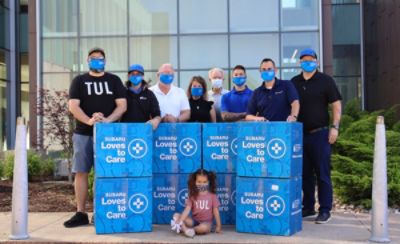 ---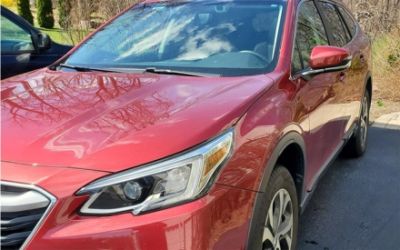 ---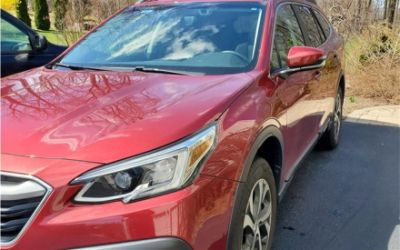 ---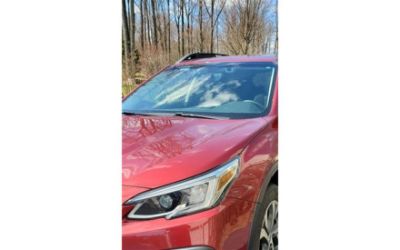 ---
Test - Test 1 T
this is a test story to check how a customer receives the email from S.com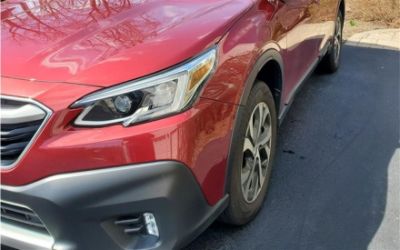 ---
I'm still here, thanks to Subaru! - Nicole M
Hello friends at Subaru! My name is Nicole Morgan. I am a wife, mother, daughter, aunt (they call me MimiCole!), a friend, physical therapist, mountain biker, mountain bike skills instructor, paddle boarder, adventure enthusiast, and a Subaru owner. I bought my first Subaru in 2016. A wonderful Outback. I am a home health physical therapist and spend many hours in my vehicle, driving between patients. I bought it because I had the opportunity to drive a friend's Outback in a snowstorm and I have never felt so safe in a vehicle. I knew then that a Subaru Outback would be my next vehicle. I immediately had a hitch mount installed and it became my adventure-mobile. My Outback took me to destinations near and far: Utah, Colorado, Texas, New Mexico, you name it. I am a rolling Subaru commercial. Between work and play, I basically live in my car, and logged 20,000 miles in that Outback from June to December in the first year I owned it! When the opportunity arose in 2017, our mountain bike team asked our local dealer, Ferguson Subaru, to be our title sponsor. They happily agreed and we have been riding, educating, and advocating for off-road sports under their banner ever since. The only issue I ever had with my Outback was when some connection between the catalytic converter broke and had to be replaced. I was just barely out of the warranty that covered that part, and it was going to cost $1600 just for the part. The service manager, Charley, saw my 5-bike rack on the back, SUP racks on the roof, and a car loaded with work and play gear asked me about what I do. I gave him an enthusiastic summary of my adventures and unbeknownst to me, he called Subaru Corporate, and told you about me and my adventures and pleaded my case. Subaru GAVE me the part. All I paid was for the labor to install it. I was back on the road to more adventures. I encouraged my parents to buy a Subaru. My friends, my teammates. My teammates encouraged others to buy Subarus. They build the safest vehicle on the planet. It fits all your gear. What gear doesn't fit, you put on the rack up top or add a rack to the back. You can get to pretty much every off-road trailhead you want to. You can get to your patients even when they live on a rutted dirt road after 10 days of rain. They stand by their products and the local dealer and maintenance department stands by their customers. My fiancé bought his first Subaru, the Ascent in 2020. I traded in my Outback for a zippy little Crosstrek with leather seats. My parents traded in their Outback for the Ascent. My friends traded in theirs for bigger, newer, better Subarus. Our oldest kids bought their first Subaru. New friends bought their first Subarus. This week, my Subaru Crosstrek went through the ultimate test: I was in a collision on a country road. I was probably driving at around 45 mph. The other driver turned left in front of me. There was no time. I remember hearing the panic beep of the obstacle detection. Suddenly there was a crunch and the world turned white when every airbag deployed. Within seconds someone was on the overhead telling me they detected an impact and asking if I had been in an accident. They had EMS on the line. I put my car in park, turned off the engine, opened my door, and ducked under the side airbag to get out of the car. I walked away. I have some bruises. A couple of sore muscles. Not a single broken bone. Not a laceration. No head injury. Because I own a Subaru, I am still a wife, mother, daughter, MimiCole, friend, physical therapist, mountain biker, mountain bike skills instructor, paddle boarder, adventure enthusiast. Our Subarus have carried tens of thousands of dollars of gear. They have been present for more "new bike days" than I can count. They have been our adventure-mobiles. We have fit furniture inside that never should have fit. We've hauled lumber, landscape rocks, and pond supplies. We've packed the cargo area from edge to edge on many road trips. We've trusted our Subarus to get us everywhere we wanted to go, carrying every precious piece of cargo we can load. This week I went back to Ferguson Subaru and put a deposit down on my third Subaru, a 2021 Crosstrek. There was no question what kind of car or what dealership I would purchase from..because I will always trust my Subaru to carry the most post precious cargo of all: my kids, my nieces, my family, my friends, my dogs.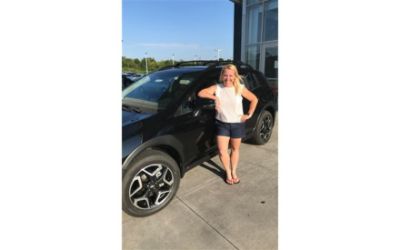 ---
Ferguson Subaru commits to Hope is Alive - Ari P
Ferguson Subaru, thank you, thank you, thank you, for your continuous commitment to our local Oklahoma communities. Hope is Alive is beyond grateful to be one of many organizations selected in the "Share the Love Campaign." As an organization that is on the front lines of addiction, we get to see men and women taking steps out of brokenness and hopelessness daily. Through the amazing generosity of Ferguson Subaru as a local community partner, hundreds of people in Tulsa now have the choice to step out of a life of addiction and experience Radical Life Change!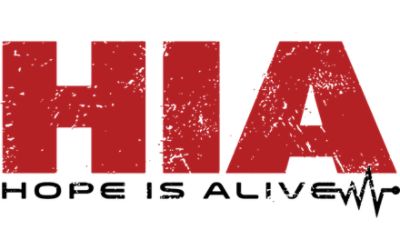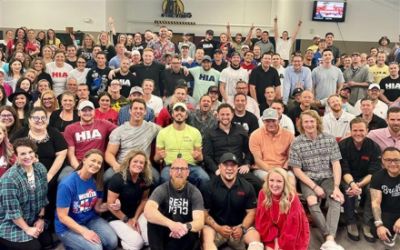 ---
A small nonprofit with a big following! - Kate F
Our little service dog organization has been in operation for 3.5 years. I made connections with our local Subaru dealership and one particular salesman, Jeremy Bautista, who has become a friend outside of selling us 2 Subarus. He, like us, is a huge dog advocate and always asks us to bring dogs in just to say hello. One day he messaged me and asked if he could do "a little fundraising" for us in the beginning of 2021. We always say yes and love when our friends and community offer to raise funds! At then end of two months he invited us to set up an info table at the dealership and bring dogs for everyone to visit with and learn about our organization. We train service dogs and donate them free to disabled individuals who apply for one through our program. Jeremy then presented us with a $3,000 check!!!!! The biggest donation to date for us. This completely blew our minds and I don't think he really understood how much this helped us after 2020 when our donation year had been quite low. I wanted to cry. Our organization is so incredibly grateful as I'm sure all the organizations he fundraises for have been impacted by his giving. Not long after we had received his donation, one of our dogs in training was bit (very badly) by a rattlesnake! His donation literally saved this dog's life by securing us for unexpected situations or accidents and helping us maintain our normal costs to raise and train these dogs. We are humbled and grateful and plan to have more fun interactions with him and our dealer in the future! I, personally, have bought 3 Subarus from them and have another [larger] vehicle ordered and on the way! From the perspective of a car consumer, the kindness and integrity shown to me by my local Subaru dealer, even before I started this nonprofit, is what keeps me returning. I have bought many a car from other dealerships around the state and not one has ever made me feel as comfortable in the buying process as my local Subaru dealer, and even more Jeremy. All of the connections we have made together has made a positive impact for all parties and that is the kind of world we need to live in together. Thank you for being "Dog Positive" and "People Positive"!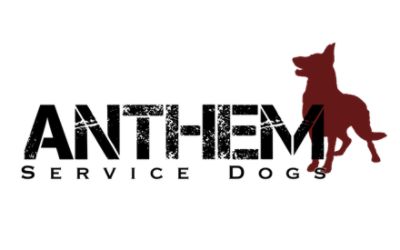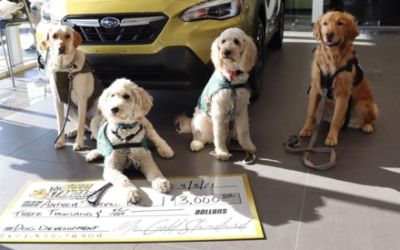 ---
Helping teachers help our community. - Reid H
Malek Bourmaf from Subaru reached out to me last week wanting to schedule a time to bring school supplies to one of my teachers. He shared with me how he was touched by a family and their story when purchasing a Subaru from him the previous week. A young couple came into the dealership wanting to buy a car. They've been sharing a car for 3 years and were in desperate need of a vehicle with school approaching. The car they were wanting was already sold, but Malek helped them get a vehicle. Malek mentioned just how kind and sweet the couple was during the entire process. He was personally thinking of someone to give back to this month and this teacher was the perfect person to do so. Subaru has an initiative this month call Subaru Loves Learning. Subaru ended up donating $342 of supplies for his classroom. This teacher loves his family and his students and with this donation and his new car he can be even more focused on teaching. Thank you Subaru for your support.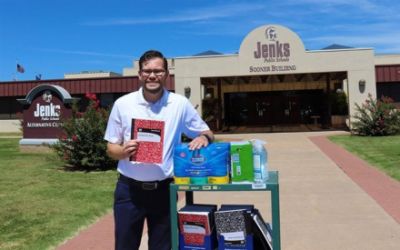 ---
Ferguson Subaru Loves the Birds and Bees! - Cheryl C
Ferguson Subaru in Broken Arrow, Oklahoma, is all about helping the small nonprofit Friends of Blue Thumb spread the word about taking care of our pollinators in Tulsa County, Oklahoma! A $500 grant enabled Friends of Blue Thumb to support the Tulsa County Conservation District's brand new "Yard by Yard" community resiliency project. "Yard by Yard" recognizes landowners and their properties that have nature friendly practices. By growing some of their own vegetables, composting, and offering feeding and watering stations for birds and other small wildlife, Tulsa residents (plus those from Broken Arrow, where Ferguson is located, and other Tulsa County cities) can do their part to make urban areas less formidable to birds, bees, butterflies, and other small creatures who need a helping hand. There are an array of additional practices to consider as well. One of the most important actions "Yard by Yard" participants are taking is the establishment of native plants on their properties. Where wildflowers and native grasses are allowed to grow, bees and butterflies find a good meal. These bees and butterflies are the same pollinators that help to keep the foods we need growing, as up to 1/3 of all fruits, vegetables, and nuts require insect pollination. Urban areas can be an impediment to pollinators, but people can make important adjustments to help these important tiny animals. "Yard by Yard" is an important resource for learning about urban conservation practices. In addition to being a food source for pollinators, native plants have deep, fibrous root systems that build healthy soil. Rain falling on a yard with areas of native plants will tend to soak into the earth, following these deep root systems. So native plants reduce flooding and even help to filter pollutants out of water. Every newly certified yard sports a cool educational sign that guides those passing by to consider how they might make changes so that their yards too can "make the cut." "Yard by Yard" participants are given two packets of wildflower seed; one packet for their own yard; and a second packet to give to a friend or neighbor so the project will continue to grow. More can be learned about "Yard by Yard" by visiting www.tulsaccd.org/yardbyyard. Participants have access to a form containing a series of urban conservation practices across four categories. This gives homeowners and renters alike the opportunity to choose the practices that most appeal to them. In a nutshell, "Yard by Yard:" feeds bees. butterflies and birds; produces nutritional food; encourages water to soak into the earth; reduces flooding; filters runoff; brings interesting small wildlife into the yard; and ultimately saves time and money when lawn chemicals are eliminated and short-mowed turf grass areas are reduced. "Yard by Yard" is now spreading across Oklahoma, and the $500 grant provided Ferguson Subaru helped to make this happen. (Photograph Caption: Gabriael Parker (Tulsa County Conservation District), left, and Cheryl Cheadle (Oklahoma Conservation Commission Blue Thumb) prepare to present a beautiful Yard by Yard educational sign to an excited Yard by Yard participant in Tulsa Oklahoma.)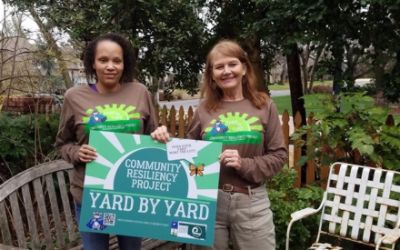 ---